We're excited to announce…
Last Evangelist Episode 1 
Click the 'Subscribe' Button or 'Sign In' below to watch it!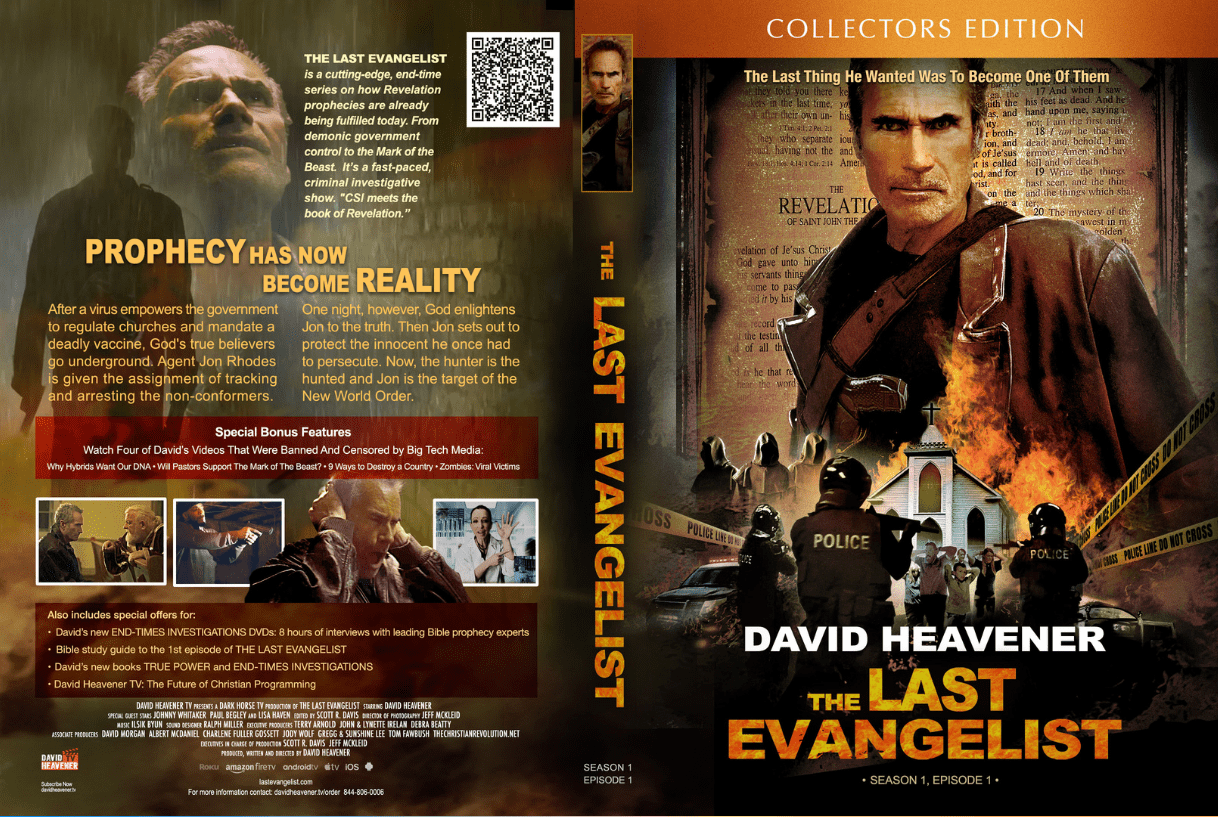 Watch anywhere, anytime.
$59/year (20% off)
or $5.99/month
for exclusive, truth-proclaiming media
WHO ARE WE?
We are a worldwide ministry focused on exposing & destroying the antichrist agenda in these last days & equipping believers.
Become a Ministry Partner
Help Us Set the Captives Free
Watch Live here every Monday night at 7pm EST!
Archives are on the Replay Channel for Subscribers.
Partner-Funded Ministry
We are a ministry and function solely on donations. To continue to produce moral content, we need your help. 
On-Demand Moral Programming
From The Last Evangelist TV series, to truth-telling content from our numerous channels, we have it all.
Your Church Home for Uncensored Truth
This is where you belong. Gather every Monday 7pm EST. Stay for Underground family fellowship.
Looking for Underground Discussion?
Meet David and Guests after Monday Live for family Q&A.
Once you've subscribed above, send your receipt to info@DavidHeavener.tv then watch your email for the fresh link each Monday at 8pm EST.